Tweak, plump, soften, and lift to put your best face forward
---
We're excited that you found us!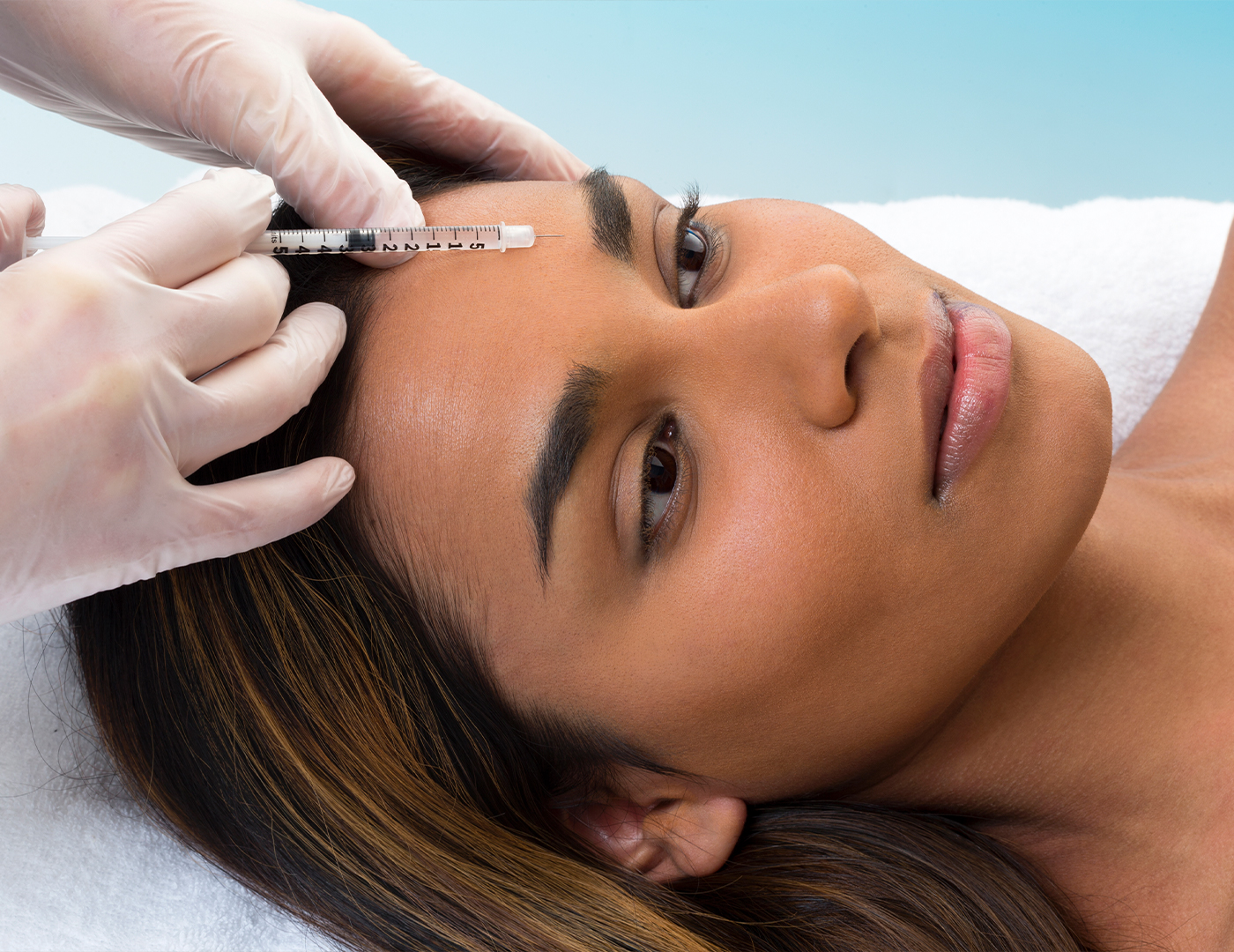 East Tennessee Plastic Surgery is the only private practice in Knoxville, TN offering a male and female plastic surgery team! Dr. Timothy Wilson and Dr. Megan Jack offer our patients the male and female perspective--giving you the opportunity to choose based on your comfort level. We're here to help you STAY BEAUTIFUL!!
Botox® and other Wrinkle Relaxers
Neuromodulators are a family of injectable medications that relax the facial muscles that contribute to wrinkles and signs of aging. This quick, relatively painless in-office procedure provides a natural, more youthful face, takes effect in 1-2 weeks, and lasts 3 months on average (some brands may last longer). ETPS offers the following FDA-approved neuromodulators: Botox®, Dysport®, and Jeveau®. Schedule your consultation to find out which will best help you #StayBeautiful.
Injectable Fillers
Fillers are FDA-approved injectable gels that can restore volume, smooth wrinkles due to volume loss, and plump areas such as the lips for augmentation. In our expert injector's hands, fillers can provide a natural look and battle the signs of aging or augment areas of concern. We take efforts to minimize discomfort by providing a comfortable environment, ice packs, topical numbing, and vibration pain distraction. Duration of improvement can last anywhere from 6 months to over 1 year depending on the chosen filler. Many of our lines of injectable fillers are dissolvable in the unlikely event you aren't pleased. ETPS offers the following FDA-approved injectable fillers: Juvederm®: Juvederm Voluma™ XC, Juvederm Vollure™ XC, Juvederm Volbella™ XC, Juvederm Ultra Plus XC Restylane®: Restylane® Lyft, Restylane® Refyne, Restylane® Defyne, Restylane® Kysse, Restylane-L®
Lip Enhancement
Non-surgical lip augmentation is performed by gentle injections of one of the above fillers to provide a natural, full, and soft lip. Enhance your pout by scheduling your consultation today. Same day treatment is available!
Hand/Foot Rejuvenation
As we age, two areas that betray our aging body that are often neglected in rejuvenation are our hands and feet. As we age, the natural fat pads in these areas thin; when combined with thinning skin this allows the tendons and veins to become visible as the tissue between them hollows. Our expert injectors can soften these areas by restoring volume using one of the above soft tissue injectable fillers. This procedure can also be done with a minimally-invasive fat grafting procedure if longer lasting results are desired. Schedule your consultation today to see if you're a candidate. Same day treatment is available!
CO2 Laser Resurfacing
Laser Resurfacing is a non-surgical procedure aimed at improving aging skin including fine and deeper rhytids, skin texture issues, and age-related pigmentation changes to provide a more youthful, smooth face and neck. This procedure can sometimes be combined with other procedures such as eyelid surgery or fat grafting to the face. It is usually performed in the office with IV sedation (occasionally just with topical numbing). It is typically a series of two or more treatments spaced a few months apart. The down/healing time varies from five to fourteen days for most. This procedure is best performed when the patient can stay out of the sun for a period of time and when combined with skin care post-procedure which can help leave a lasting result for years to come.
Medical Skin Care
ETPS offers two exceptional lines of medical grade skin care products to help keep your skin protected, healthy, and young:
SkinCeuticals
SkinCeuticals skin care line provides cutting edge, science backed, antioxidant rich products for your home skin care regimen. They can help correct the signs of aging, protect and keep skin healthy and hydrated, and even prevent future damage! From cleansers to masks, creams to serums . . .this line is high end at a reasonable price point.
Our ETPS Favorite: C E Ferulic - This luscious daytime vitamin C serum delivers advanced environmental protection and improves the appearance of fine lines and wrinkles, loss of firmness, and brightens your skin's complexion. It has been clinically proven to reduce oxidative damage from environmental free radicals.
Obagi®
Obagi skin care line offers an extensive line of medical grade skin care products to brighten, even out, revitalize, and protect your skin. Their line is appropriate for any skin type and offers solutions for almost any skin concern. This well-established line will help your skin stay on point.
Our ETPS Favorite: Elastiderm® Eye Cream – This delicious, lightweight mineral complex cream rejuvenates the skin around the eyes by reducing wrinkles and firming skin.
Qwo®
Qwo® is the newest, trending cellulite treatment on the aesthetic market and is the first FDA-approved injectable medication for moderate to severe cellulite in women. This quick, painless in-office injection is a series of three injections, three weeks apart and has been clinically proven to decrease the appearance of cellulite. Qwo® is currently on limited release; however, East Tennessee Plastic Surgery is on the list to start treating patients as soon as additional practice sites are open! Call our office today or reach out to us on our contact page to get on our Qwo® waitlist and for an invitation to our launch event!