Lift, tighten, and fill to reverse the signs of aging.
---
We're excited that you found us!
East Tennessee Plastic Surgery is the only private practice in Knoxville, TN offering a male and female plastic surgery team! Dr. Timothy Wilson and Dr. Megan Jack offer our patients the male and female perspective--giving you the opportunity to choose based on your comfort level. We're here to help you STAY BEAUTIFUL!!
Blepharoplasty (Eyelid Surgery)
Eyelid surgery is used to treat puffy eyes, drooping eyelids, and other cosmetic issues surrounding the eyes. It can provide clearer sightlines, restore a friendlier appearance, and make patients appear more alert and less tired. Most blepharoplasty patients recover within two to three weeks. Eyelid surgery results are usually long lasting and can be extended with proper eye care and skin maintenance.
Rhytidectomy (Facelift / Neck lift)
Facelift surgery is used to tighten skin, adjust underlying muscle, and reposition fat on the face and upper neck for a more youthful appearance. It can provide more defined contours, reduce the appearance of wrinkles, and create a firmer jawline. It can often be combined with other facial procedures such as fat grafting to the face, eye lid surgery, brow lift, etc. Most patients fully recover within two to four weeks. The results of a facelift are long lasting, with some lasting as long as 10 to 20 years. You may be a facelift surgery candidate if you are unhappy with the appearance of your face, whether due to aging or sun damage.
Brow Lift
Brow lift surgery is done to lift the eyebrows and reduce the signs of aging in the forehead. It can improve sightlines (if sagging brows are impeding the eyelid area) and is often done to improve a patient's appearance, making them look more friendly, open, or awake. Most patients will recover within two to four weeks, depending on the technique used.
Neck Lift
Neck lift surgery is used to tighten and lift the skin and muscle in the neck, reduce muscle banding, and reduce the appearance of aging. It can treat sagging skin, muscle banding, and wrinkles in the mid and upper neck. It is often combined with facelift surgery. Most patients recover from neck lift surgery within two to four weeks, and the results typically last for several years. You may be a candidate for a neck lift if you have a double chin, "turkey neck," or experience muscle banding or wrinkles in your neck.
Chin and Cheek Augmentation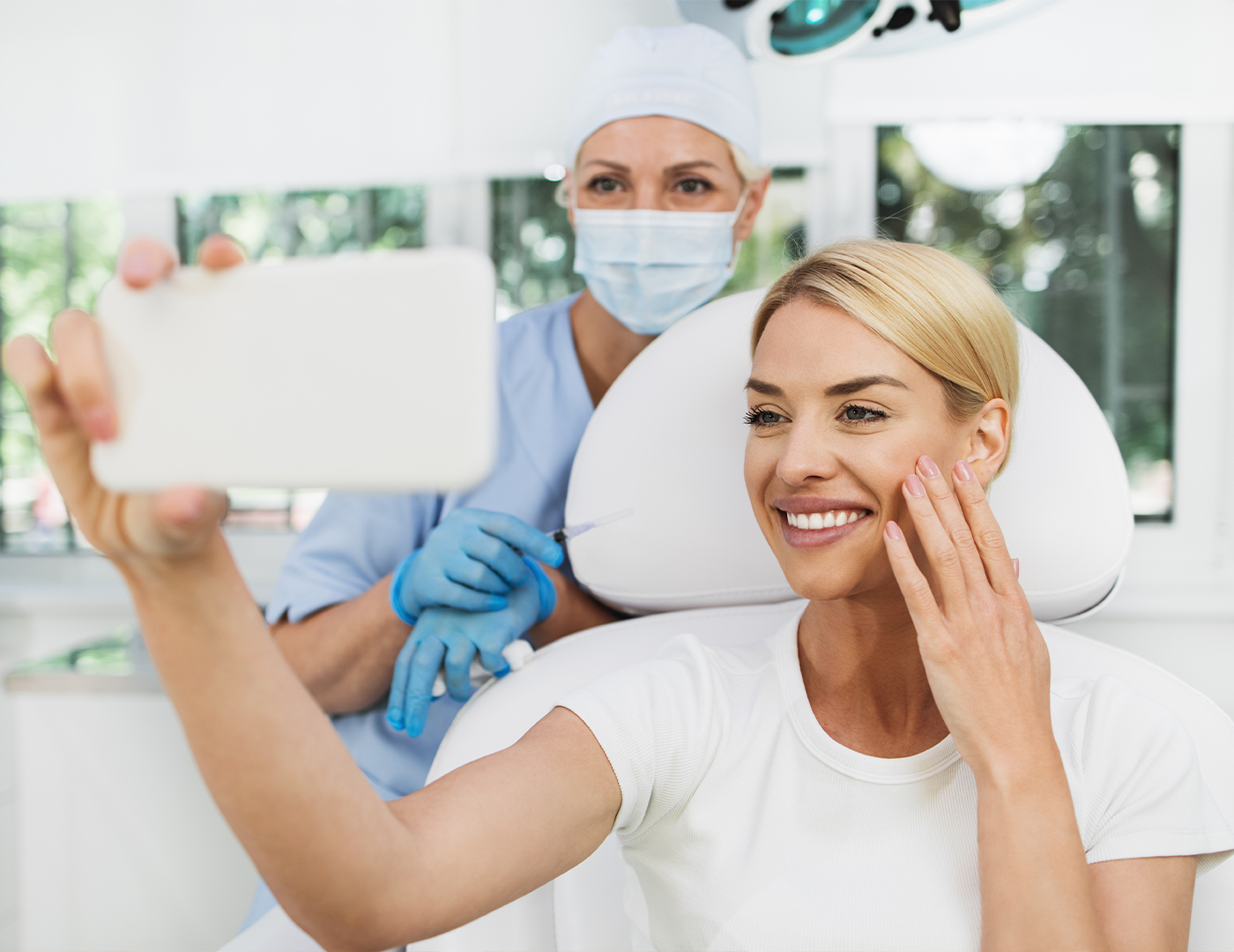 These facial augmentation procedures can enhance the size, shape, and projection of the chin and cheeks to enhance balance or symmetry. It can be used to adjust a patient's facial profile, define their cheekbones, and improve their facial structure. Augmentation can be done by using facial implants, fat grafting (using your own fat), or using injectable products such as Juvederm Voluma® or Restylane Lyft®. Recovery from these procedures usually takes between one to three weeks, depending on the nature of the procedure performed. Most patients find that their results last many years.
Otoplasty (Ear Surgery)
Otoplasty (ear pinning) is performed to adjust the size, shape, and protrusion of the ears. It can be used to bring the ears closer to the skull, reduce or enhance the size of the ears, or even reconstruct damaged or missing outer ears. Most patients fully recover from ear surgery within three to six weeks. The results of ear surgery are effectively permanent in most cases, though the newly adjusted tissue will age naturally over time. You may want to consider ear surgery if your ears are oversized, project too far, or if you suffer from deformities or injuries to the ear area.
Earlobe Surgery
You may want to consider earlobe surgery if your earlobes are stretched, wrinkled or have been damaged by earrings. These procedures are typically performed in the office under local anesthesia. Recovery is relatively easy and sutures typically remain for about one week.
Laser Resurfacing
Laser Resurfacing is a non-surgical procedure aimed at improving aging skin including fine and deeper rhytids, skin texture issues, and age-related pigmentation changes to provide a more youthful, smooth face and neck. This procedure can sometimes be combined with other procedures such as eyelid surgery or fat grafting to the face. It is usually performed in the office with IV sedation (occasionally just with topical numbing). It is typically a series of two or more treatments spaced a few months apart. The down/healing time varies from five to fourteen days for most. This procedure is best performed when the patient can stay out of the sun for a period of time and when combined with skin care post-procedure which can help leave a lasting result for years to come.
FaceTite® / NeckTite® Skin Tightening
Skin tightening may be achieved with the FaceTite® by InMode. FaceTite is a FDA approved minimally-invasive contouring procedure that utilizes radiofrequency energy to directly tighten loose skin, melt fat, and firm tissue while producing collagen. The procedure is used in conjunction with liposuction to achieve optimal sculpting and contour. Scars are small and discreet, and downtime is minimal at one to two weeks. Results can be seen immediately, yet the skin tightening continues for several months; therefore, results will improve up to three to six months post procedure.
SkinPen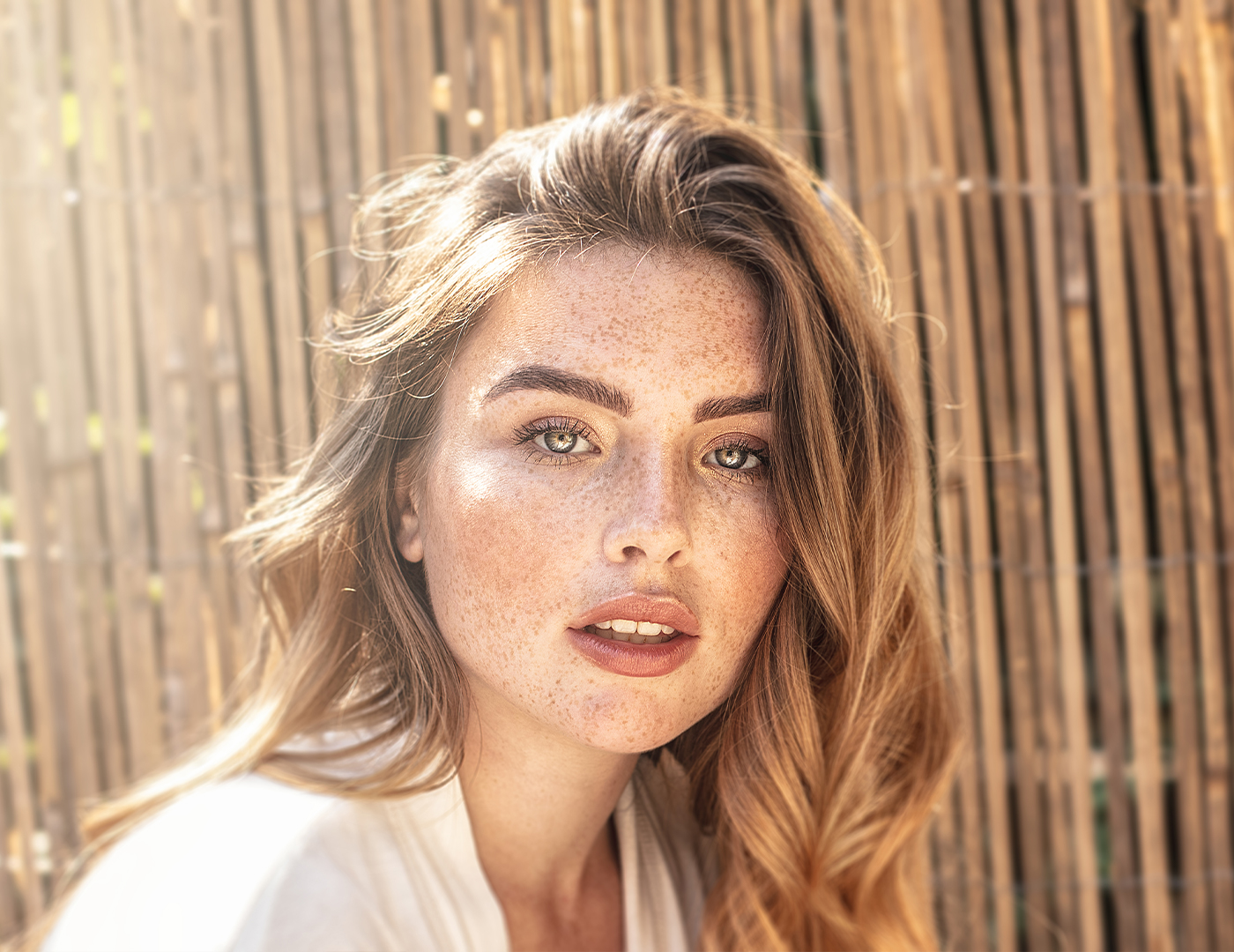 East Tennessee Plastic Surgery is proud to offer Skin Pen by Bellus, the first FDA cleared microneedling device. Microneedling is a minimally invasive skin rejuvenation procedure. It's helps reduce the signs of aging, improve skin texture, as well as diminish the appearance of acne scars. The Skin Pen creates controlled micro injuries that stimulate the body's natural wound healing process triggering the release of cytokines and growth factors leading to remodeling of collagen and elastin.
Treatment plans vary per individual, but typically a series of three spaced 30 days apart is recommended. There is minimal downtime and you can expect to see improvement continuing up to 6 months after the series.