Augment, reduce, or reshape to get the breasts of your dreams.
---
We're excited that you found us!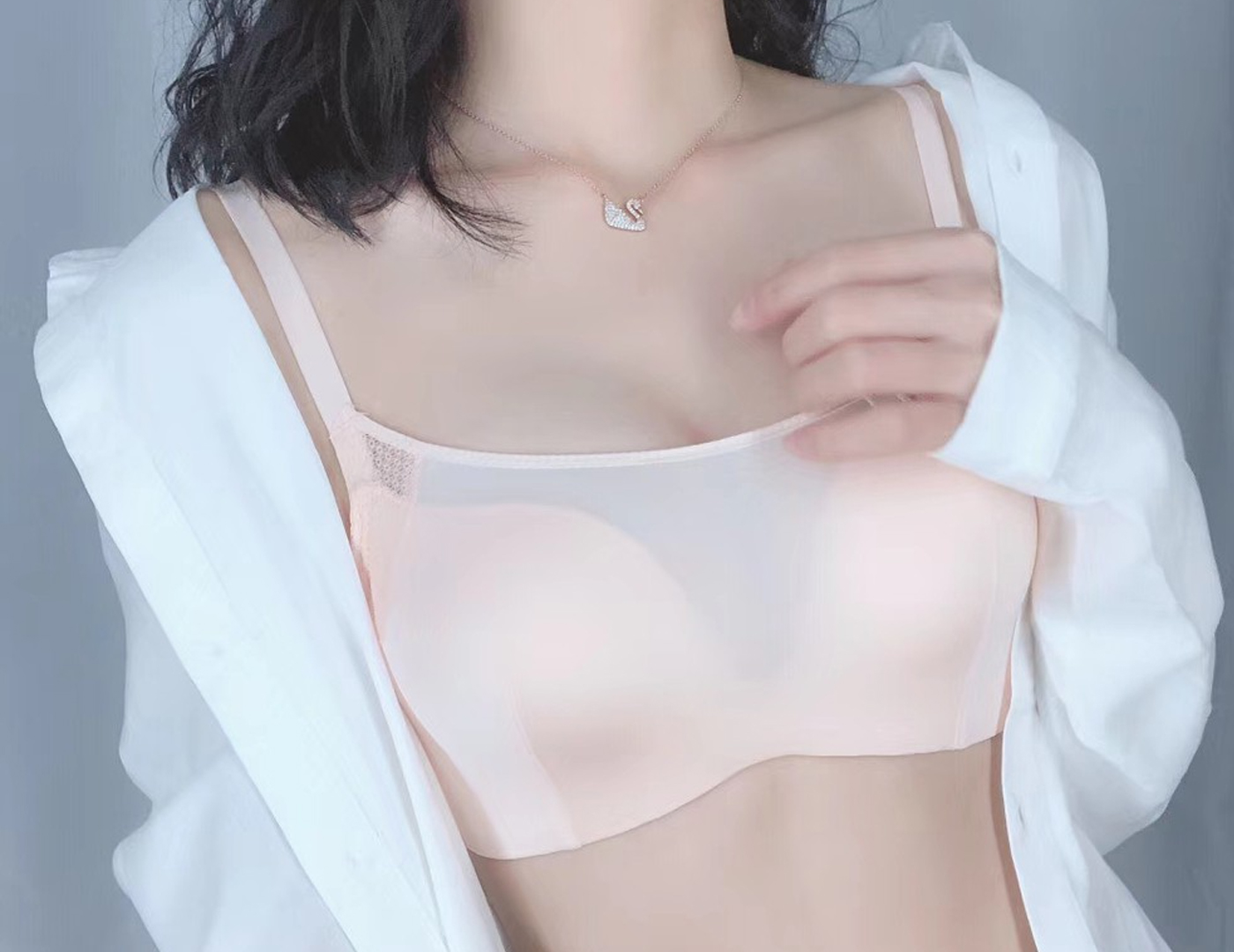 East Tennessee Plastic Surgery is the only private practice in Knoxville, TN offering a male and female plastic surgery team! Dr. Timothy Wilson and Dr. Megan Jack offer our patients the male and female perspective--giving you the opportunity to choose based on your comfort level. We're here to help you STAY BEAUTIFUL!!
Breast Augmentation (Breast Implants)
Traditional breast augmentation uses implants to increase the size and reshape your breast contours. This procedure provides larger, firmer, and more perky breasts using silicone or saline implants. The recovery period usually lasts four to six weeks. Breast implants can last 20 years or more before they need to be replaced (sometimes longer). Breast augmentation is one of the most popular cosmetic surgeries performed around the world. Annually, hundreds of thousands of people in the United States alone have this procedure performed. It can sometimes be combined with a lift if more significant breast drooping is present. If you are interested in increasing the size, shape, or contours of your breasts, breast augmentation with implants may be the right surgery for you.
Mastopexy (Breast Lift)
A breast lift procedure can change the shape, firmness, and projection of your breasts. It is performed to reduce breast sagging, leaving you with more perky, youthful-looking breasts. A breast lift also reshapes and repositions your areola and nipple to provide a perkier appearance. Most patients can return to work 1-2 weeks after surgery, with remaining side effects fading after four weeks. The results of a breast lift are permanent; however, the surgery cannot prevent further aging and sagging of breasts. Results tend to last many years, though this may vary dramatically depending on lifestyle factors and weight changes. Breast lifts do not increase the volume of the breasts, however, can potentially be combined with breast implants to increase volume in addition to lifting the breasts. If you are looking to adjust your breasts' shape to reduce sagging, a breast lift may be what you are looking for.
Natural Breast Augmentation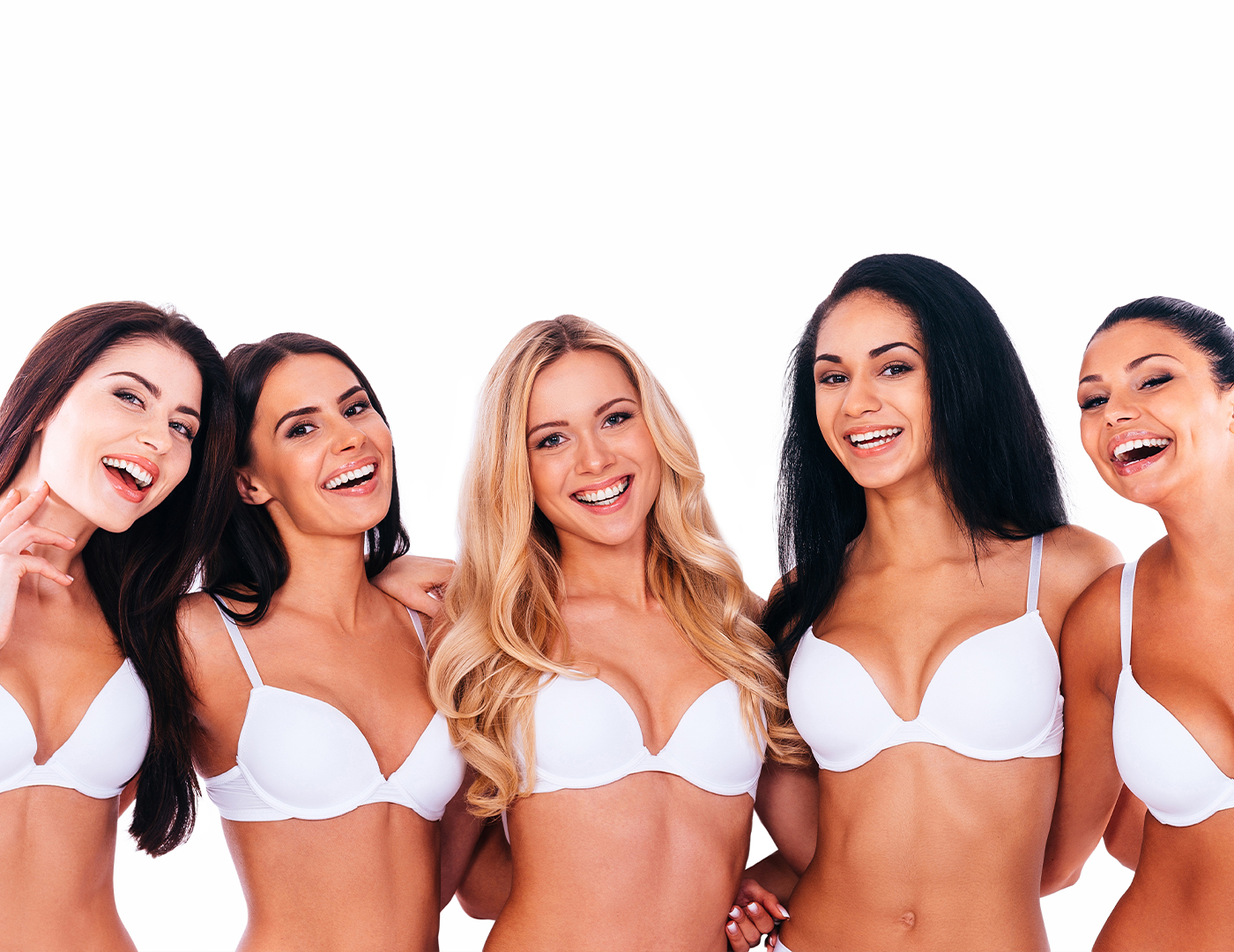 Natural breast augmentation surgery uses your own fat, taken from other areas of your body, to enhance the size and shape of your breasts. This procedure gives you slightly larger breasts without the risks or complications of breast implants. Many women can achieve one half to one cup size increase with fat grafting to the breast. Natural breast augmentation also utilizes liposuction techniques, allowing for body contouring as part of the same operation. The recovery period for natural breast augmentation is usually shorter than breast augmentation with implants, lasting no more than one to two weeks, although exercise would be limited for slightly longer. Your results should remain stable so long as your weight remains consistent. You may be interested in a natural breast augmentation if you desire modestly enhanced breasts or more defined cleavage but wish to avoid traditional breast implants.
Breast Reduction
A breast reduction procedure reduces the volume of the breasts. It also lifts the breasts and resizes the areolas. This procedure can provide you with smaller breasts that better fit your frame. It also potentially treats conditions caused by overly large breasts, such as back or shoulder pain. Most women return to work within one to two weeks, with most remaining side effects fading after four to six weeks. The results of a breast reduction are permanent; however, significant weight gain may undo many beneficial aspects of the procedure. For this reason, we suggest that patients maintain a stable weight following their breast reduction surgery. If your breasts are more substantial than you desire, or you struggle with back pain, shoulder pain, or other conditions, a breast reduction surgery can help.
Breast Implant Removal / En Bloc Explantation
On rare occasions, women with breast implants may need or desire to have their breast implants removed. The cause for removal can vary widely from a different desired aesthetic / desire for smaller breasts, capsular contracture, breast implant illness (BII), breast implant associated anaplastic large cell lymphoma (BIA-ALCL), etc. Breast implants may be removed alone through a simple procedure, or if desired or indicated the implants may be removed together with the capsule surrounding the implant (capsulectomy). En bloc explantation removes the implant and capsule (completely if safe to do so) together without opening the capsule (if possible). On occasion, a breast lift may be needed to tighten and reshape the breast tissue after the implant is removed. Recovery is typically one to two weeks with full physical activity in two to four weeks.
Breast Revision Surgery
A breast revision procedure can correct unsatisfactory results or complications arising from a previous breast augmentation, breast lifting, or breast reduction. This procedure can treat complications such as capsular contracture, implant rupture, unwanted implant movement, and more. Most patients manage to return to work within a week and resume vigorous activities within four to six weeks. Most results of a breast revision are visible once the swelling from the surgery subsides. Most results are long lasting and can be easily maintained with a healthy lifestyle. If you are unsatisfied with your previous cosmetic breast surgery, breast revision surgery can correct these issues to leave you with the results you have always wanted.
Breast Reconstruction
Breast reconstruction is used to rebuild a breast that has been damaged, injured, or removed. This procedure will create a new natural-seeming breast that will restore your desired aesthetic. Most patients return to work in one to two weeks. Final results will gradually develop over the next six months. Depending on the type of reconstruction, the results may be apparent immediately following your surgery or may develop over time (if a tissue expander is used). If you have a breast that was damaged or removed and want a new breast, a breast reconstruction surgery can fulfill that desire.