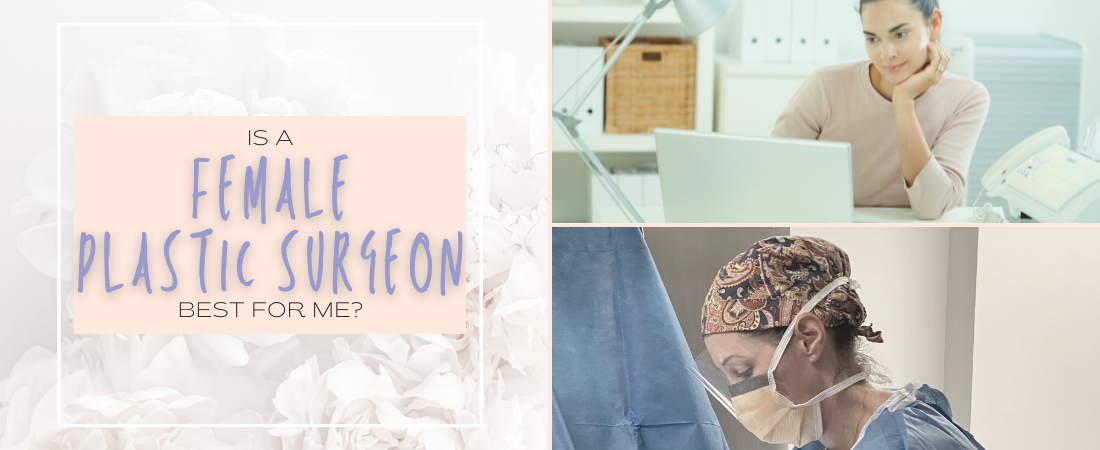 The Hottest New Cellulite Treatment – Qwo® (and it actually works!!!)
Dr. Megan Jack - Board-certified Plastic Surgeon in Knoxville, TN
If you've been online in the last few months, you've probably heard about a new cellulite treatment that actually works . . . Qwo®. If you somehow haven't heard of it, Qwo® is kind of a BIG DEAL and it's taking Knoxville by storm! If you have cellulite (chances are you do – read on), then you need to read this and march that booty straight over here to get you some. . .
What causes Cellulite?
There are many myths about cellulite and it's causes/fixes . . .
"It's my fault" – NOPE
"I'm the only one with cellulite" – NOPE
"It's because I'm overweight" – NOPE
"I can fix it with diet/exercise" -- NOPE
"I can fix it with creams" – DEFINITELY NOPE
Here is the real truth. . .
Cellulite is NOT YOUR FAULT
It's caused by a structural problem under the skin where collagen bands pull and tether the skin and fat cells push up against the skin causing dimpling. Think a tufted pillow or ottoman. And it's VERY COMMON. I'm talking 75-90% of the female population common! Can you imagine!?
Diet and exercise may help reduce the appearance of cellulite BUT the structural problem remains and will look worse with age. Creams and heating treatments on top of the skin may temporarily improve the appearance but they're not actually treating the cause and you can't stop those interventions otherwise it goes back to where it was before.
I've even tried some minimally invasive surgical treatments that studies showed would help improve the appearance of cellulite. I really wanted them to work. But they didn't quite pan out—the results were unpredictable, some saw improvement and some didn't, they had the downtime and expense of surgery, and honestly patient satisfaction was modest at best. So, I stopped doing those surgeries and haven't had a good solution for my patients for years. . . UNTIL NOW. Enter Qwo®.
What is Qwo®?
Qwo® is the first and only FDA-approved injectable treatment for moderate to severe cellulite of the buttocks (at least for now; thighs are coming soon) in women. It's like Botox® for your booty—no surgery, no downtime, no problem.
It's a quick 10-minute injectable treatment done in-office. Three treatments spaced out every three weeks . . . and you can kiss that cellulite bye-bye. Results may be seen in as early as 10 weeks and patient satisfaction is HIGH!
But how does it work? Qwo® is a medication made up of an enzyme (collagenase clostridium histolyticum if you want to get technical) that dissolves the collagen bands under the skin and is also thought to redistribute the fat cells and stimulate growth of new, normal collagen. As it dissolves those collagen bands, the skin can untether and pop back out. The result—smoother skin and improvement in the cellulite! YES!
Am I a Candidate for Qwo®?
Probably. Given the fact that 75-90% of women have cellulite, there's a good chance you are. Currently, it's FDA-approved for treatment of moderate to severe buttock cellulite in women but we're hoping we'll be moving to thigh treatment soon as well (stay tuned). Qwo® can be used to treat women of all skin types!
Qwo® does not treat skin laxity but can be combined with skin tightening treatments when laxity is present in some cases. Qwo® is not for women who have serious reactions to collagenase, who have an active infection in the treatment area, those who are pregnant or nursing, or for those on blood thinners and anti-platelet medications.
The best way to find out if you can #perfectyourpeach is to give us a BOOTY CALL and get set up with a consultation.
What can I expect from my Qwo® Treatment?
You can expect a 30-minute appointment on treatment day to take pictures, get marked, and get treatment. Treatment itself is super quick—10 minutes and you're done. No need for numbing, medications, etc.
Expectations after treatment are bruising (sometimes significant so don't plan to be in a bikini during treatment) and soreness. But you can go back to your normal activities including the gym right away and it seems to be less significant with the second and third treatments. With each treatment, a gradual softening and smoothing may be seen.
You can head to Qwo® to view some before and after results! We're treating and will be sharing ours once they've had enough time to smooth out!
Where Can I get a Qwo® Cellulite Treatment in Knoxville, TN?
Right here at East Tennessee Plastic Surgery of course! We are the first plastic surgery practice offering Qwo® in Knoxville! Give us a call and we'll help you get bikini ready by perfecting your peach!
Let ETPS help you #StayBeautiful and #PerfectYourPeach
Your ONLY male and female board-certified plastic surgeon team in Knoxville, TN.
If this has raised questions or you've heard other things about injectables that you'd like us to comment on or answer send us an email or comment on this blog post on Instagram or Facebook. If you'd like to schedule a consultation for injectables at ETPS or have other questions, please visit our website or give us a call!
#staybeautiful #boardcertified
Dr. Tim Wilson and Dr. Megan Jack are board-certified Plastic Surgeons in East Tennessee. They offer the only male and female plastic surgeon team in private practice in Knoxville to give you the option for both perspectives and for your comfort. They offer East Tennessee over 35 years of combined experience in cosmetic and reconstructive surgery. Both doctors are passionate about delivering top-notch care and the best results possible.